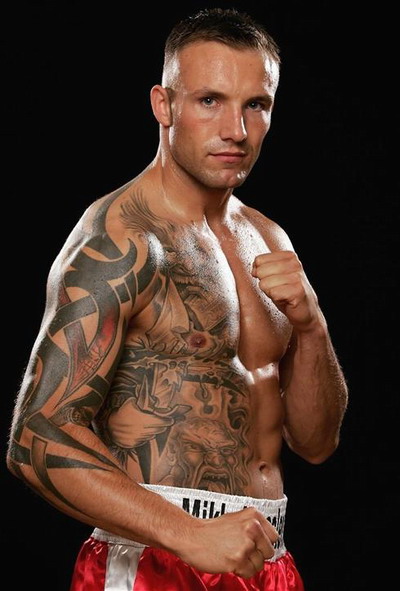 Kessler TKO's Perdomo in 4 Rounds
Mikkel Kessler looked sharp in his tune up fight before facing Andre Ward on November 21st in Showtime's Super Middleweight Tournament. The 30 year old from Denmark looked impressive landing mostly left jab-right hand combinations against Gusmyr Perdomo. Perdomo, a 33 year old southpaw from Venezuela, tried to stay busy behind his right jab, but could not deal with Kessler's power and underrated hand speed.
In the 1st round, Kessler patiently tried to land right hands off his left jab. As the round was about to end, Kessler landed a barrage of clean punches. In round 2, both fighters landed solid punches off their jabs. Kessler dropped Perdomo in the 3rd round with a quick, straight right that landed on Perdomo's left shoulder behind his ear as he turned into the punch. Perdomo was very dazed and appeared out on his feet. One minute into the 4th round, Kessler nailed Perdomo with another straight right that pushed him back into the ropes. Kessler started throwing and landing hard combinations that prompted the referee to stop the bout.
Mikkel Kessler was coming off of an 11 month layoff fighting in his home country of Denmark. He looks ready to meet Andre Ward in the 168lb. tournament. Against Ward, Kessler should try to establish a jab to keep him off balanced because Ward can box very well. Ward has the edge in hand speed, but Kessler's hand speed is vastly underrated. Kessler has the edge in power and if he can impose his will successfully on Ward, he will defeat him. Get
ESPN magazine subscription
for cheap. Mikkel Kessler improves his record to 42-1, 32 KO's. Gusmyr Perdomo's record falls to 18-3, 12 KO's.
Look for a preview of all the match ups in the super middleweight tournament this week.